Souvenirs Direct
questions?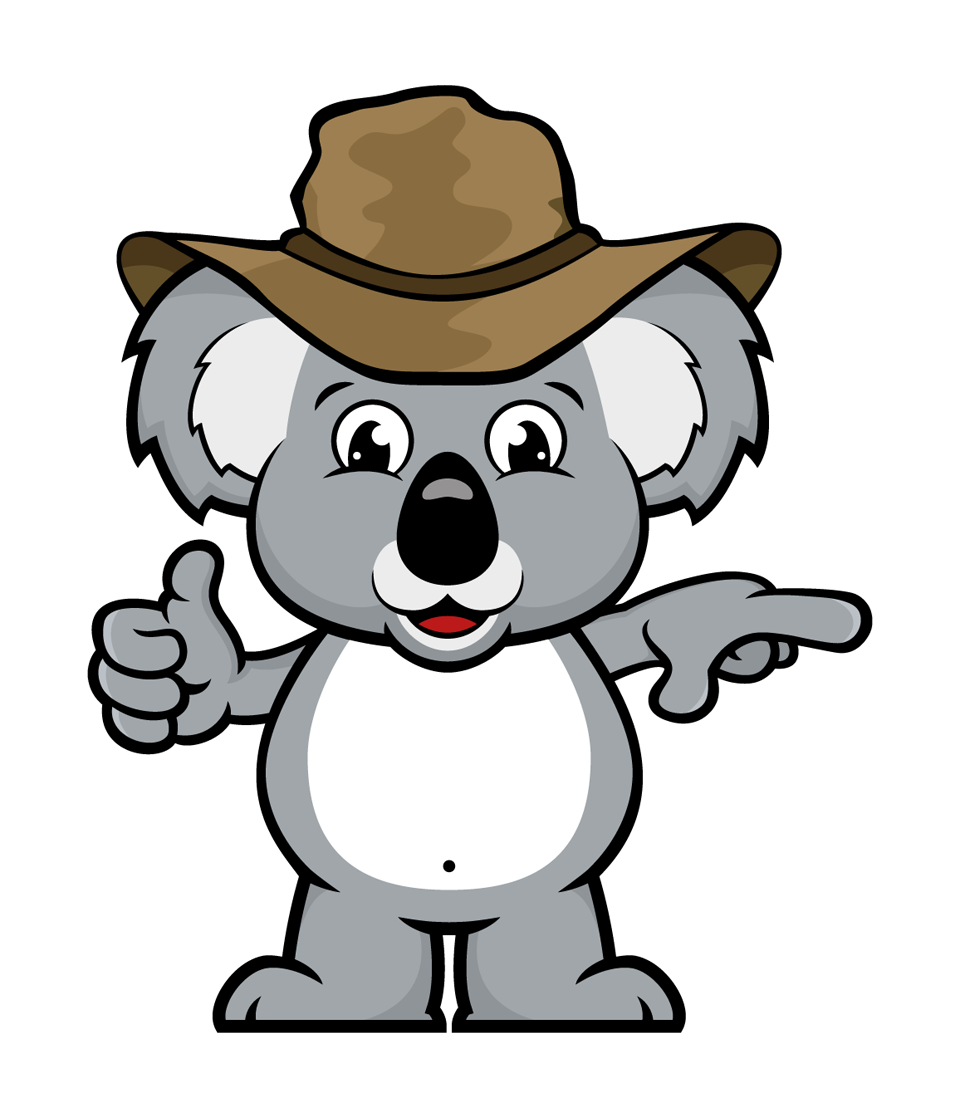 Hi! Here you will find things like our 

Terms & Conditions, Return Policy, Shipping Information

 and

Privacy Policy.

Of course we would love to hear from you too, so if you have any questions about any of our products or store locations feel free to reach out.
Shipping Policies
We ship from Melbourne, Victoria, Australia via Australia Post.
Our base Shipping Cost is $9.90.
Shipping costs will vary depending on the size and weight of your purchase.
Large and bulky items can incur a higher shipping cost. The total shipping cost will be shown before you finalise your payment. Free Shipping for any items that total $100 or more. Your purchase will be shipped as soon as possible which is usually within 1-2 days of you completing your transaction. If you do purchase on a weekend or a public holiday then your purchase will be shipped on the next business day. Once your item has been shipped you will receive a confirmation email with your order details and tracking information where available.
We do offer an Express Post option at checkout. Please be advised that since Covid-19 Australia Post cannot guarantee next day delivery. Please allow up to 4 days for this service depending on your location. Express Post will still arrive faster than regular post.
If you were purchasing an item to send it overseas yourself then please check the import restrictions for that country here: International Post Guide (Australia Post).
Orders placed from Eastern Australia capital city areas will arrive between 2-6 business days. Deliveries to Perth can take 5 – 10 business days. Orders for regional areas can take up to 4 -14 business days. This is a guide only and can take longer at peak times.
For international customers, please email us for a shipping quote or any other shipping questions.
Terms & Conditions
Welcome to Souvenirs Direct Pty Ltd Online store. The Terms and Conditions along with the Privacy, Returns and Shipping Policies, form an agreement by you the customer & Souvenirs Direct Pty Ltd regarding the use of this site.  Please read these policies before continuing your shopping experience.  Once you have agreed to our "Terms of Use" this is a legally binding agreement between you & Souvenirs Direct Pty Ltd.  By using this website you are deemed to have read & agreed to the following Terms & Conditions.
This site is created & controlled by Souvenirs Direct Pty Ltd in Melbourne Australia. As such the laws of Australia shall apply.  Souvenirs Direct Pty Ltd reserves the right to make changes to their Terms & Conditions within the boundaries of these laws.
Online shopping Platform
You agree and acknowledge that Souvenirs Direct Pty Ltd is an online shopping platform where you are able to purchase the products listed in our store subject to availability.
Payments
We only accept payments via PayPal or credit card; VISA or MASTERCARD. All goods remain the property of Souvenirs Direct Pty Ltd until full payment of the item & shipping costs are received.
Shipping
The address provided for shipping must be accurate to ensure your items are delivered. Souvenirs Direct Pty Ltd does not take responsibility for incorrect information provided that may cause your purchase not to reach its destination due to an incorrect address. For full Shipping Details please read the Shipping Policies section.
Cancellation & Refund
Please read our Returns Policy in full prior to purchasing.  We will only refund you if you change your mind within 14 days of receiving your items.  We will only refund you for the cost of the items. You must return them to us in their original packaging, unused and with their original tags at your own cost.  We will refund you once we receive the items back.  If you receive a product that is faulty, please photograph the item when you receive it and email us.  We will refund both the shipping and the product cost if the product is deemed faulty on arrival.
Product information
Product information and images are as descriptive as possible to give you a good understanding of the item you are looking at.  Some variations of colour and clarity may occur depending on your device.  If you would like any further information on an item you can email or message us and we will get back to you as soon as we can.
Personal Information Confidentiality
Your personal information is collected to enable you to shop with us and receive your purchase. By using our site you consent to our website Privacy Policy. Your information will never be sold, exchanged, transferred or given to any other party. Your information is used purely to complete the transaction, maintain information if you wish to shop with us again and create an account. Please read our Privacy Policy in full.
Currency
All prices are listed in Australian Dollars and are inclusive of GST.
Sustainability
We are working to reduce our carbon footprint by:
Purchasing compostable and recyclable packaging
Reusing and recycling packaging from our suppliers
Selecting products with minimal and eco friendly packaging where possible.
Your product may arrive with bubble wrap.  If so it will have been reused from a delivery and we hope you can also reuse it.
Please advise if you would rather not have your breakable items packed this way.
Return Policies
Change of Mind Exchange or Returns:
We want you to be happy with your purchase so we offer a change of mind refund or exchange in our Online store. To be eligible for a return you must contact us within 14 days of receiving your initial item/items. Return shipping costs for change of mind is at your expense. The items must be unused, with all packaging intact. Any tags must be left on. Apparel must not have been worn and/or washed.
No refund or exchange can be offered if your item does not have the original packaging intact. The item/items must be returned in a saleable condition for a refund or exchange. All return shipping costs are the responsibility of the purchaser, unless we have made a mistake and sent you the wrong product or the product is unusable due to a defect. We recommend you send your return with Australia Post with tracking or a courier with tracking.
No refunds will be offered for shipping costs where the goods are returned but are not deemed faulty. In this case the cost of the goods only will be refunded. Refunds will be made via the original payment method. Please keep items in a smoke free environment until returned.
Faulty or Damaged Goods Exchange or Returns:
For any defects or faulty items please email us.  Attach photos if possible. Please contact us as soon as you receive the item for assistance. Souvenirs Direct abides by Australian Consumer Law so if we supply you with a faulty or damaged product or a product that is not functioning as described we will refund you in full including your shipping costs.  If you wish to receive a replacement then we will ship one to you at no charge.  If we do not have the same product in stock then we will refund you in full.
We endeavor to ensure your purchase will get to you safely and securely.   However if an item arrives to you broken, please take a photograph of it and the packaging and send the photo to us. Please do not dispose of the items/items and the packaging until you have heard from us and your replacement claim is approved and completed. We will replace the items immediately.  If the items are unavailable or if you have a time constraint then we will refund you in full.
Please note as many of our products are handmade or made from natural materials our images & measurements are a guide only.  Variations in colour, form & finish are normal.  We are happy to send additional images or help you with any information you may need prior to purchasing and handcrafted items.
Privacy Policy
Our Privacy policy describes how your personal information is collected, used and shared when you visit or make a purchase from souvenirsdirect.net.au.
We observe the Australian Privacy Principles and only use your information provided for the primary purpose of providing our service to you.
What information we collect: We collect information so that we can complete your order from payment to shipping.
The use of personal information: Your personal information is used when you shop with us, pay for your selected items and provide shipping information so you can receive your purchase.
We use your personal information to: Receive payment for your purchase, send you tracking information via our shipping providers, communicate with you regarding your purchase or submitted enquiry, create an account for easy shopping in the future, (only if you select to do so) & screen orders for potential risk or fraud.
When shopping on our site you will be required to enter your name, email address, mailing address, phone number and payment information to complete your transaction.
We do provide Australia Post your email and/or mobile number to complete your shipping information via the secure Australia Post site.  This enables you to receive tracking updates directly via the Australia Post App.  We do not share these details with any other company or person.
How do we protect your information: We offer the use of a secure server. Your information during your transaction will be protected via the use of the Secure Sockets Layer (SSL) software which encrypts information you input. Your payment information is not stored on our site. The payment gateway gives this sensitive information directly to the payment processor. Your credit card and security code information are not stored on our website at any stage. Card information does not pass through the website database. It goes directly to your chosen payment provider.
Your information will not be sold, exchanged, transferred, or given to any other party whatsoever, without your consent.
It is important for you to protect against unauthorized access to your password and to your computer. Be sure to sign off when finished using a shared computer.
Retaining your data: We retain your information for no longer than is deemed necessary taking into account any legal obligations (eg tax reporting purposes).
Your consent: By using our site you consent to our website privacy policy.
Behavioral Advertising:
We use Google Ads from time to time to help people find our store and the products we offer. They provide us with general activity and interaction with our site but no personal information is provided. You can opt out of receiving any targeted advertisements via promotions by visiting these links:
Google: https//www.google.com/settings/ads/anonymous
Facebook: https://www.facebook.com/settings/?tab+ads
Mailing List Subscription
By ticking the Join Our Mailing List box, you accept to receive periodic emails from us, updating you on customer discounts, sales, new products and product news.
The emails will be direct from our company to you via Mail Chimp.  Your email address and personal details will not be shared with any other party at any time.  
You can Unsubscribe at any stage by unticking the box.
Changes to our privacy policy: Changes to our privacy policy: We may update this privacy policy from time to time in order to reflect operational changes or for legal or regulatory reasons.
questions, COMMENTS?
contact us